Krithika Bhuvaneshwar, MS
Senior Bioinformatician & Research Instructor Faculty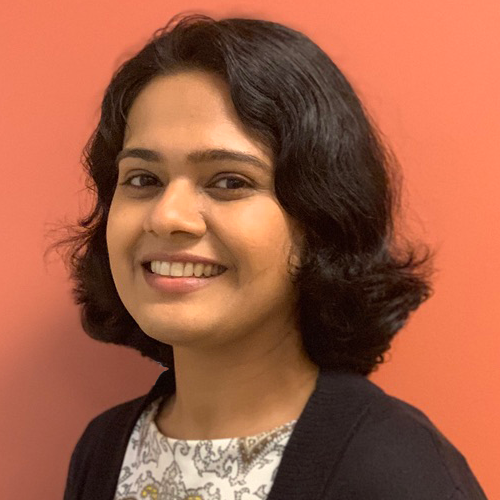 Ms. Krithika Bhuvaneshwar is a Senior Bioinformatician at the Innovation Center for Biomedical Informatics (ICBI), Georgetown University. She has over 12 years professional work experience and combines her interdisciplinary skills in bioinformatics and biostatistics for numerous projects within ICBI.
Krithika applies her bioinformatics expertise to develop novel algorithms and analysis pipelines for clinical, genomic and expression profiling data management, quality control and integrative downstream analysis. Her research responsibilities also include clinical data management; utilizing cloud computing for high throughput bioinformatic analysis of genome sequencing data and other omics data, statistical and probabilistic network analysis, systems biology and pathway analysis.
Krithika has worked with collaborators to develop evidence from public datasets to support and confirm lab findings. In this regard, she has performed computational analysis of gene expression and RNA-seq data from public datasets in G-DOC, the Cancer Genome Atlas (TCGA), NCBI dbGAP and other datasets from public repository Gene Expression Omnibus (GEO). She is also a project manager for various projects including the Georgetown Database of Cancer (G-DOC).
Apart from her bioinformatics related work, Krithika has been involved in the education and training of national and international students at Georgetown University. Krithika is a Research Faculty and Curriculum Coordinator for the Masters in Health Informatics and Data Science . She has also contributed to the development of massive open online course (MOOC) 'Demystifying big data in biomedicine – a user's guide' for the online education platform – edX; and helped with the development of training materials for G-DOC for 'Translational Bioinformatics' (SYSM-594) – a graduate level course offered at Georgetown University. Krithika has trained summer interns on using the G-DOC system, and in using the R statistical analysis packages. She has also helped organize training workshops in Elsevier Pathway Studio, Globus Genomics, system, and immuno-oncology, for faculty and staff at Georgetown University Medical Center (GUMC). 
View a complete list of her publications on Google Scholar.
Recent Publications
RSS Error: WP HTTP Error: A valid URL was not provided.