Kristen Miller, DrPH, CPPS
Scientific Director of the National Center for Human Factors and Associate Professor of Emergency Medicine at the GU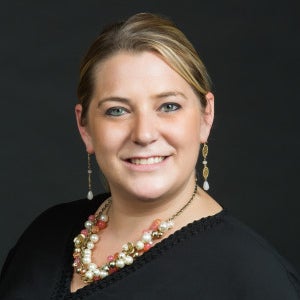 Dr. Miller is the Scientific Director of the National Center for Human Factors in Healthcare and Associate Professor of Emergency Medicine at the Georgetown University School of Medicine. She is a clinically oriented human factors researcher focusing on medical decision-making and behavior, informatics, and the assessment of medical interventions and practices with an emphasis on usability, human error, and patient safety.
Her portfolio includes federally funded work from the National Institutes of Health, the Agency for Healthcare Research and Quality, the Office of the National Coordinator for Health Information Technology, and the National Science Foundation.
Her experience spans three public health degrees, a post-doctorate, and experience with the Armstrong Institute and the Department of Veterans Affairs. She has dedicated her career to healthcare human factors, focusing on occupational challenges for healthcare providers and novel approaches to improving patient safety and quality. Dr. Miller is an influential promoter of programs that further the career of female professionals in research and public health and is actively involved in the community through service with the United Way and the Women's Leadership Council.