2015
2015 Biomedical Informatics Symposium at Georgetown October 16, 2015
The 4th annual Biomedical Informatics symposium at Georgetown was a huge success with over 350 participants and a poster session that included over 42 selected scientific projects from Georgetown, affiliated local universities, industry sponsors, and other collaborators. We were extremely fortunate to have so many leaders in this field with us to share their work in important areas of Precision Medicine, Big Data in Biomedicine, and Emerging Technologies for Health Data Analytics, and Next Generation Sequencing in the Clinic, and related current topics. New this year, a funders panel discussed future opportunities with Big data research and implementation from NCI, NHGRI, AHRQ and the FDA. For a summary of talks and panel discussions, see Subha's blog
The event was graciously supported by many industry partners listed below:
In addition we had institutional support from our Lombardi Comprehensive Cancer Center, the Georgetown-Howard Universities Center for Clinical and Translational Science (GHUCCTS), and the Georgetown Center of Excellence in Regulatory Science and Innovation (CERSI).
View the program booklet to view the talk titles as well as poster abstracts. For more information about the day please read the #GUInformatics tweets and a new blog post by Subha Madhavan, Chair, Symposium Program Committee.
---
Presentations from the 2015 Symposium
** Some of the presentations are password protected due to sensitive content. An access password will be circulated via email to registrants. The list of the talks is presented below:
Keynote Speaker

Isaac Kohane, MD, PhD – Harvard University
We were delighted to welcome Professor Isaac Kohane as the Keynote Speaker for the 2015 ICBI Symposium. He is the inaugural Chair of the Department of Biomedical Informatics at Harvard Medical School. He develops and applies computational techniques to address disease at multiple scales and to drive discovery research in disease and pharmacovigilance.
Keynote Address: "The Implicit Coalition for Anti-Innovation in Health IT"
Plenary Session 1: Precision Medicine- Next Generation Sequencing in the Clinic




Special Session: Molecular Algorithms for Targeted Therapies in Pancreatic Cancers


Michael Pishvaian, MD, PhD – Georgetown University
Plenary Session 2: Emerging Technologies for Health Data Analytics

Chair: Nigam Shah, PhD – Stanford University


Ryan Callahan, PhD – COTA
"Alternative Payment Models in Oncology: data, insights, and opportunities"

Kevin Maloy, MD – MedStar Health
"Quantified Self"

Plenary Session 3: Funding Priorities and Opportunities for Big Data and Health IT Research




Plenary Session 3: Funding Priorities and Opportunities for Big Data and Health IT Research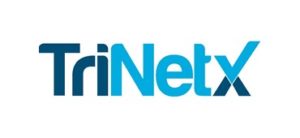 Michael Kamerick – TriNetX
"TriNetX: A Public/Private Network for Accelerating Clinical Trials"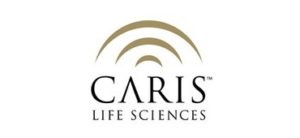 David Spetzler, MS, MBA, PhD – Caris Life Sciences
"Advances in Precision Medicine"
Photo Gallery