Research Support, Services and Consultation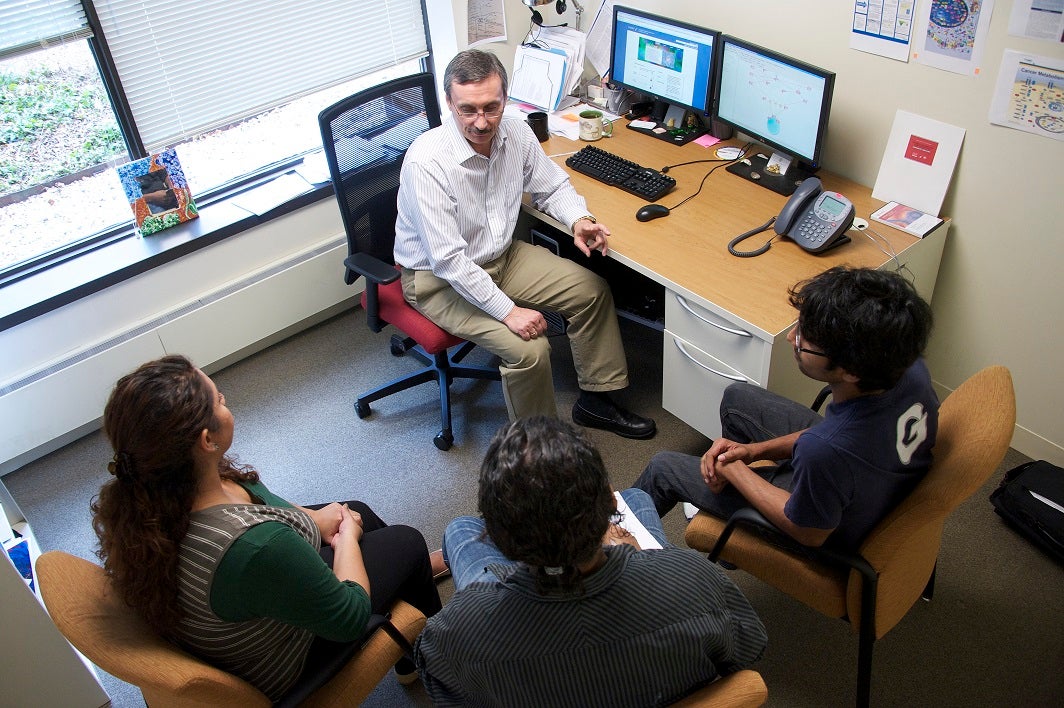 Do you need help analyzing your next gen sequencing data? Or doing a biological network analysis to see what pathways may be affected by the differentially expressed genes from your microarray experiment? Would visualizing the structural impact of SNPs on your genes of interest help you generate hypotheses about disease mechanisms or drug targets? Do you have clinical data collection or management needs? ICBI staff can provide free consultation on your projects – from advice on choosing what analyses could be most insightful for your studies, organizing your clinical datasets, and running your data through our bioinformatics pipelines to help you answer your research questions.
Most requested areas of consultation and support:
REDCap
G-DOC
TONIC
Data integration
Clinical data management
Molecular profiling analysis
Pharmacogenomics analysis
Cohort discovery from EHRs
Next generation sequencing
Training in bioinformatics software
Bioinformatics software development
Computational chemistry / Molecular modeling
Systems biology analysis / Network modeling and Inference
---
Biomedical Informatics Services
ICBI faculty and staff provide expert support services and work with researchers to select what data analysis approach could be most insightful for different studies, clinical datasets organization, and running data through bioinformatics pipelines to help answer research questions.
Consultation often involves study guidance, information about available resources, systems and tools, and analytic services depending on the scope of the project. The general areas of consultation include: next generation sequencing analysis, molecular profiling analysis, big data analytics, data integration, visualization, systems biology analysis, G-DOC, and bioinformatics software training.
To request a consultation, please fill out an ICBI Service Request Form. To view our policies regarding services requests, visit our Services Policies page (new window)
Next Generation Sequencing Data Analysis on the Cloud
ICBI works with the Seven Bridges cloud platform to perform large scale NGS data batch processing and analysis for translational research. If you need help with processing and analysis of your large scale sequencing data, please contact us by filling out an ICBI Services Request Form.
Clinical Informatics Services
REDCap Services
REDCap is a secure web-based application for building and managing online surveys. ICBI provides REDCap services and support to Georgetown University. To date we host and provide support to 160 REDCap projects and 379 active users. Please complete the REDCAP Service Request Form to request a new REDCap project or email redcaphelp@georgetown.edu.
Cohort Discovery
ICBI has access to over 7.4 million patient records from five center affiliated with the Georgetown-Howard Universities CTSA consortium providing a tremendous amount of clinical data to mine for research purposes. We have HIPPA certified data coordinators who are trained in PHI data extraction from EHRs. To date we have around 100 patient data requests from Georgetown University for clinical discovery research involving pediatric cancer outcomes, prevalence of genetics in the clinical, surgical outcomes, and other diverse clinical measures that can be derived from this treasure trove of data. Please fill out a Patient Data Request Form for these services.
CRMO Services
ICBI works with the Clinical Research Management Office at Lombardi Comprehensive Cancer Center to provide informatics support for their institutional trials. For CRMO services please email crmohelp@georgetown.edu