2018
7th Big Data in Biomedicine Symposium at Georgetown University October 26, 2018
This year marked the Seventh Annual Big Data in Biomedicine Symposium at Georgetown University, which brought together over 350 innovators, research scientists, clinicians, educators, and students to exchange ideas, learn new methodologies, and network. Speakers included experts in big data, data science, biomedical informatics from academia, government and industry, they all share a passionate interest in sharing their experiences and learning new innovative approaches to improve patient health and healthcare.
The two day program was very rich and varied with a full day pre-symposium workshops in Immuno-oncology informatics, data visualization in R and EHR data mining.
Dr. Stephen R. T. Evans, MD, executive vice president for medical affairs and chief medical officer for MedStar Health gave the introductory remarks, he said "our future will include empty hospitals and empty ORs because of efficient and routine use of Big Data".
The symposium featured a full day of panel discussions, a poster session and spotlight talks from Dr. Melissa Haendel of OHSU and Dr. Neal Meropol of Flatiron Health, both brought unique perspectives on leading clinical research through data insights from public and commercial sector projects. Session topics included the Rise of the digital citizen, Power of real world evidence, Next generation data commons and Educating the next generation of health data scientists.
Dr. Robert Clarke, PhD, DSc, dean for research at GUMC, gave the closing remarks, he said "We have a very strong tradition of education at Georgetown, we follow the Jesuit tradition of cura personalis, and it's that holistic view of a person that allows us to think differently about some of these issues," "And these data sets and what's in them have implications when it comes to ethics—and that's why Georgetown is a unique place to have this."
The day ended with a reception and Best Posters Awards session, three posters were selected, authors received prizes.

---
Presentations from the 2018 Symposium
Spotlight Talk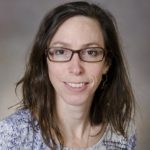 Melissa Haendel, Director of the Center for Data and Health, Oregon Health & Science University (OHSU)
We were delighted to welcome Dr. Melissa Haendel as the Spotlight Talk 1 for the 2018 ICBI Symposium.
Title: Deeper phenotyping for diagnostics and discovery
Melissa Haendel – Georgetown_BigData_2018.pdf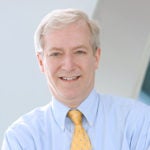 Neal Meropol, MD, Vice President of Research Oncology, Flatiron Health
We were delighted to welcome Neal Meropol as the Spotlight Talk 2 for the 2018 ICBI Symposium.
Title: The emerging role of real-world evidence in oncology
Neal-Meropol–Georgetown.pdf
Panel 1: Rise of Digital Citizen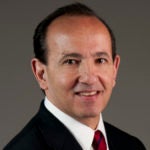 Chair: Kevin Vigilante, MD, Executive Vice President,
Booz Allen Hamilton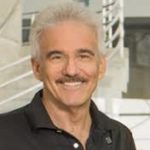 Mark Smith, MD, Chief Innovation Officer & Director, MedStar Institute for Innovation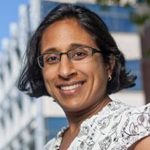 Finale Doshi-Velez, PhD, Assistant Professor of Computer Science, Harvard University's John A. Paulson School of Engineering and Applied Sciences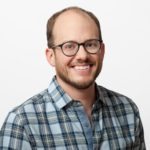 Andrew Moschetti, Lead Solutions Architect
Biomedical Research, Google Cloud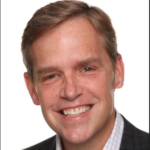 John Lock, Entrepreneur-In-Residence, MedStar Institute for Innovation, Interim Vice President and Chief Digital Officer, MedStar Health
Panel 2: Power of Real World Evidence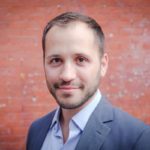 Chair: Nicholas Tatonetti, PhD, Assistant Professor of Biomedical Informatics, Columbia University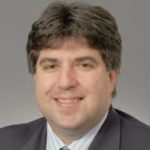 Emanuel "Chip" Petricoin III, PhD, Co-Director, Center for Applied Proteomics and Molecular Medicine, George Mason University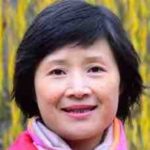 Panel 3: Next Generation Data Commons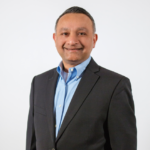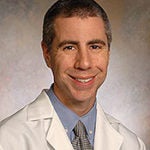 Samuel Volchenboum, MD, PhD, MS, Associate Professor of Pediatrics, The University of Chicago Medicine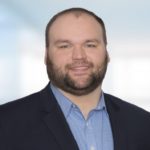 Ryan Moog, Director and Solution Executive of Research, Cerner Corporation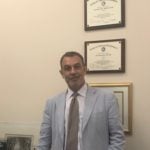 Joel Saltz, MD, PhD, Chair and Professor of Biomedical Informatics, Stony Brook InstituteStony Brook Institute
Panel 4: Educating the Next Generation of Health Data Scientists
Researcher Journey Map for ICBI (Panel 4).pdf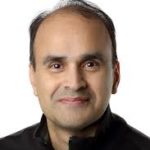 Chair: Shahid Shah, Publisher, Netspective Media

Charles Boicey, MS, RN, Cofounder & CIO, Clearsense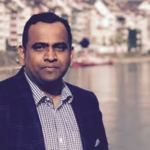 Shameer Khader, Ph.D, AstraZeneca
Andrew Ritcheson, PhD, DSc, CPpsychol, PMP, Human Capital Leader, Deloitte
Photo Gallery