Program Leadership
---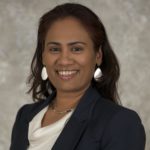 Chief Data Scientist, GUMC and Director, Biomedical Informatics
Dr. Subha Madhavan is the Chief Data Scientist at the Georgetown University Medical Center and Director of the Innovation Center for Biomedical Informatics (ICBI) and Associate Professor of Oncology. She is a world-class leader in data science, clinical informatics and health IT who is responsible for several biomedical informatics efforts including the software development of Georgetown Database of Cancer (G-DOC) a resource for both researchers and clinicians to realize the goals of personalized medicine and co-directs Lombardi Cancer Center's Biostatistics and Bioinformatics shared resource.
---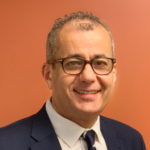 Director, Health Information Technology and Operations
Adil Alaoui, Director of Health Information Technology and Operations, provides leadership, integrated management, and strategic direction to align research requirements with technical solutions. He is responsible for the design and implementation of Health Information Exchange approaches to integrate disparate systems and maintain heterogeneous data in secure research data warehouses for secondary use.
---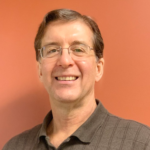 Associate Professor, Bioinformatics
Dr. Peter McGarvey is Research Associate Professor, Department of Biochemistry and Molecular & Cellular Biology, Georgetown University Medical Center (GUMC). Has academic and commercial experience in molecular biology, biotechnology, bioinformatics and software development, and his research interests include genomic and proteomic analysis, biological databases, and data visualization.