Program Leadership
---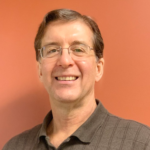 Director of ICBI, Professor of Biomedical Informatics
Dr. Peter McGarvey is the Director of ICBI, and Research Associate Professor, Department of Biochemistry and Molecular & Cellular Biology, Georgetown University Medical Center (GUMC). Has academic and commercial experience in molecular biology, biotechnology, bioinformatics and software development, and his research interests include genomic and proteomic analysis, biological databases, and data visualization.
---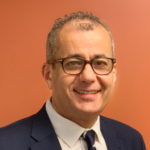 Director, Health Information Technology and Operations
Adil Alaoui, Director of Health Information Technology and Operations, provides leadership, integrated management, and strategic direction to align research requirements with technical solutions. He is responsible for the design and implementation of Health Information Exchange approaches to integrate disparate systems and maintain heterogeneous data in secure research data warehouses for secondary use.
---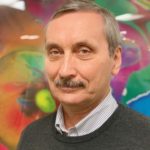 Associate Professor
Dr. Yuriy Gusev has over 20 years of experience in academic and industry research in the fields of bioinformatics, systems biology, biomarker discovery, and computational modeling of biological systems. He has over 70 peer-reviewed publications in the areas of microRNA, gene, and protein expression profiling in cancer and other human diseases; and quantitative analysis and mathematical modeling of cancer progression and chromosomal instability. He is a Bioinformatics Lead at the Georgetown Innovation Center for Biomedical Informatics (ICBI) and he is responsible for directing the analytical team in the development of pipelines for multi-omics and Next Generation Sequencing data analysis and integration.