The Innovation Center for Biomedical Informatics (ICBI) is a hub for cutting-edge research in biomedical informatics that will enhance research and educate the next generation of scientists and physicians.

New Workshop
Dr. Beckman will present at a workshop on complex innovative clinical trial designs (CID) to more effectively develop and deliver medicines to patients who need them. The workshop will be held March 2-3 in Silver Spring, Maryland.
The workshop is sponsored by the FDA, DIA, Bio, and PhRMA.
Brain Cancer Predictive Modeling and Biomarker Discovery Challenge
The U.S. Food and Drug Administration (FDA) , Georgetown Lombardi Comprehensive Cancer Center and The Innovation Center for Biomedical Informatics at Georgetown University Medical Center (Georgetown-ICBI) launched the Brain Cancer Predictive Modeling and Biomarker Discovery Challenge.  The challenge runs from run from November 1, 2019 to February 14, 2020. Read more here: https://precision.fda.gov/challenges/8 (new window)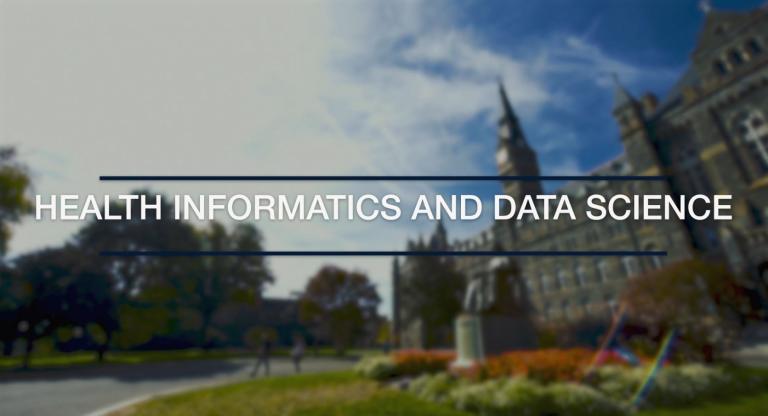 HIDS
The Master's in Health Information and Data Science is an industry-driven program, focused on current and emerging technologies that will inform healthcare.
More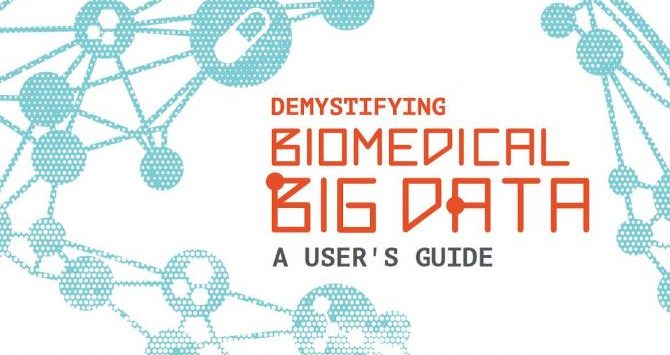 Demystifying Biomedical Big Data: A User's Guide
This course is designed to help you understand, analyze, and interpret biomedical big data. Register now!
More
ICBI is a national leader in data science, clinical informatics, and health IT that seeks to build innovative partnerships to develop answers, tools, and solutions for complex health questions and problems. ICBI is part of a large academic medical center, providing unique access to patient data and an extensive community of researchers and clinicians across a range of disciplines.
ICBI's core competency in health data science, advanced innovative technical capabilities and a track record of research accomplishments are well demonstrated in the center's contribution to science, high impact publications and leadership of large biomedical programs impacting human health. With direct and exclusive access to over 4 million patient records from 10 MedStar Health hospitals, ICBI collaborates with world renowned investigators and works with NIH, FDA, DoD, and early-stage startup companies to support the full life cycle of healthcare data from collection to analysis to create impact through peer-reviewed articles product development. Rapid access to a diverse health data sources that include outpatient, inpatient, labs, imaging and other datasets, combined with ICBI developed methods and tools enables the Center to rapidly query real-world clinical and research data to provide data insights and improve patient outcomes. ICBI works with compliance, data governance offices and institutional review boards to ensure information security, patient confidentiality and HIPAA-compliant data access protocols.
---

Technological Innovation
Enabling Systems Medicine: ICBI members collaborate with experts in the fields of Oncology, Neurology, Endocrinology, Pediatrics, Neonatology and other clinical specialties to develop informatics tools and resources in support of Systems Medicine.
Informatics Knowledge Sharing
ICBI responds to a growing need to ensure that the clinicians, researchers, and students have ready access to education and training opportunities in biomedical informatics through think tanks, symposia, and degree programs.
Multi-Disciplinary
Members bring a variety of diverse backgrounds and research to address key challenges in Systems Medicine. These unique areas of interest allow for the exchange of ideas and discovery, creating a dynamic research environment.
Top Ranking
Our NLP Method ranked 1st in identifying clinical trials for patients with given molecular anomalies in the NIST TREC Precision Medicine competition.
ICBI Blog
---
Upcoming Events