Clinical Research Management Office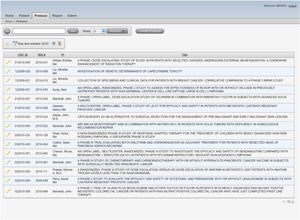 The CRMO is a shared institutional resource of the Lombardi Comprehensive Cancer Center at Georgetown that provides administrative, nursing, and data management support for cancer treatment clinical trials conducted by Lombardi Investigators. This includes all regulatory documents, IRB submissions, budget and contract negotiations, consenting of subjects, case management of patients while on study, side effect management, completion of case report forms, meeting with monitors, maintaining trial information on the Lombardi website, and design of electronic case report forms for institutional trials.
Please visit the Clinical Research Management Office website for more information.